There are many different types of facial chemical peels that can be tailored to each individual's needs. Depending on the type of peel and depth, it can be used to improve skin dyschromia (discoloration), melasma, and superficial and deep wrinkles.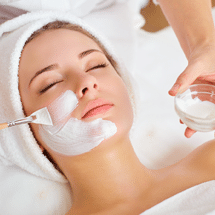 OBAGI(r) Blue Radiance Peel – 20% Salicylic Acid with Lactic Acid and Glycolic Acid
Our OBAGI(r) Blue Radiance Peel is a balanced peel used for all skin types. This peel will lift away dead skin cells, dissolve excess oil, and deep cleanse your pores. A series of 3 peels provides the best overall results. This treatment has virtually no downtime and will leave your skin feeling fresh and radiant.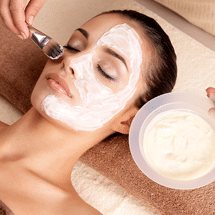 Year-Round Pumpkin Peel

Our Year-Round Pumpkin Peel is a pore-refining fruit acid enzyme peel with the anti-oxidant benefits of pumpkin. This peel will exfoliate dead skin cells, encourage regeneration of new skin, reduce redness, and refine overall skin texture and appearance. Your will love this peel year round for instant radiance!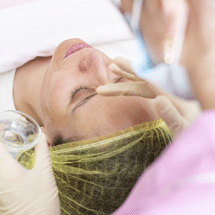 Signature "Wine" Down Peel
Who said "Wine" Down is only on Wednesdays? Our Signature "Wine" Down Peel helps restore a more vibrant look to dull and UV-damaged skin. This peel also reduces pore appearance and helps minimize fine lines, wrinkles, and scarring. 12% Wine Extract is used to boost collagen and capture damaging free-radicles. Expect 7-10 days of exfoliation post treatment followed by a natural glow.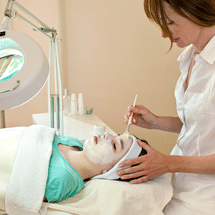 20% TCA Peel
Our 20% TCA Peel is a Deeper peel used for hyperpigmentation from UV-Damage , fine lines, and over all facial aging. This peel will brighten, renew, and rejuvenate your facial skin. Expect 7-19 days of exfoliation post treatment followed by a radiant glow.
Signature Hydrating Facial
Our Signature Hydrating Facial is used to Restore Radiance to dry skin. A humectant is used to draw water into the skin and increase overall facial moisture content. This results in a softer firmer look to the skin that results in beautiful radiance!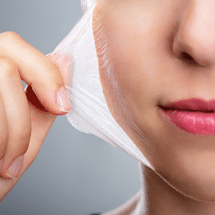 Signature Exfoliating & Brightening Facial
Our Signature Exfoliating & Brightening Facial is a customized treatment to enhance and brighten the appearance of dull skin. A smoothing and resurfacing serum will be used to improve the look and health of your skin. This results in pore refinement, softer overall skin texture and appearance, and improvement of fine lines.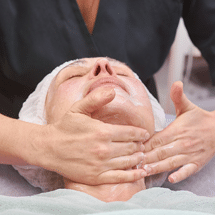 Signature Lymphatic Facial
Our Signature Lymphatic Facial starts with gentle massage of your facial lymphatic system. This is followed by gentle cleansing and light exfoliation. This Enhanced Facial Treatment is great to improve facial puffiness, sinus congestion, tension headaches, and more. With the light stretching and circular massage, you will be left feeling energized and rejuvenated.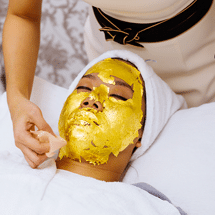 4. 24K Signature Gold Facial
Experience the illuminating benefits of gold with this Signature Gold Facial. Gold particles are used to brighten the skin and help carry antioxidants and anti-inflammatory ingredients to deeper layers of the skin while Coffee extract reduces puffiness and boosts circulation to help protect and stimulate collagen. Hyaluronic acid is also used to draw water into the skin resulting in a firmer, lifted appearance. Your skin will be left feeling luxurious with this 24K Gold Facial!
Microdermabrasion is a non-surgical technique used in facial resurfacing. It can be used to improve overall skin texture, fine lines and wrinkles, and facial scarring.