Change in weight and the normal aging process can both affect the appearance of your upper arms resulting in a loose "hammock-like" or "bat-wing" effect. Depending on the person, options for sculpting the arms include liposuction of excess fat, surgical excision of loose skin, or both. An Arm Lift will result in improved contour of the upper arms with a more youthful, contoured, and tighter appearance.
Schedule your consultation today.
HAND AND ARM REJUVENATION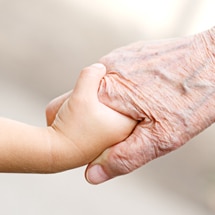 The skin and contour of your hands and arms is a telltale sign of aging. Sun damage, muscle loss (atrophy), and fat loss occurs to the hands which gives an "old" appearance and can show age. Rejuvenation with injectable fillers, fat transfer, peels, and lasers helps turn back the clock on the aging hand/arm.
Schedule your consultation today.