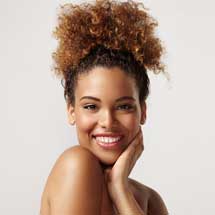 Dermaplaning is a non-invasive spa treatment used to enhance your facial skin.  This painless procedure is an exfoliating facial treatment that removes facial hair and dry "dead" skin resulting in an overall enhancement of your natural glow.
Dermaplaning is performed by our Licensed Medical Esthetician in our Signature Med-Spa. Our Medical Esthetician will help you determine how often you should have your treatment, however typically we recommend about every 4 weeks.
Schedule your consultation today.