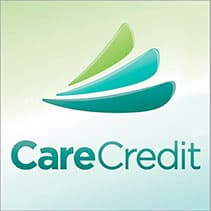 CareCredit
We accept CareCredit! CareCredit is a healthcare credit card designed for your health and wellness needs. You can use it for health and wellness care and it can be used again and again at any location that accepts CareCredit. We offer short term and longer term financing options.
Brilliant Distinctions® Program by Allergan
We are proud to participate with Brilliant Distinctions® by Allergan. Receive points on participating Brilliant Distinctions® products such as Botox®, Juvederm®, Latisse®, and Natrelle®! Points earned can be used for savings toward future purchases! Enroll today to start saving!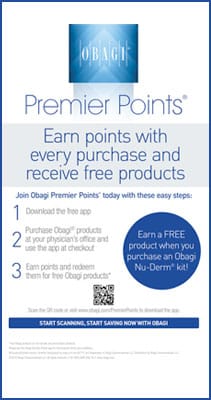 Obagi® Premier Points
Obagi® Premier Points is an exclusive opportunity to earn points every time you purchase participating Obagi® Products from us! Join today by downloading the App or visiting the Obagi® Website. The product purchases you make will accumulate points for FREE products in the future! If you have any questions please let us know!
Join Obagi Premier Points® today
Download the free mobile Obagi Premier Points app from your iOS or Android device
Purchase qualifying Obagi products at your physician's office and use the app at checkout
Earn points and redeem them for qualifying products